Here's to fall and holiday time with a roundup of 100+ awesome pumpkin recipes. Pumpkin flavors everything from pancakes to breads, cakes to cookies, main dishes to sides and everything in-between. You're going to want to try them all!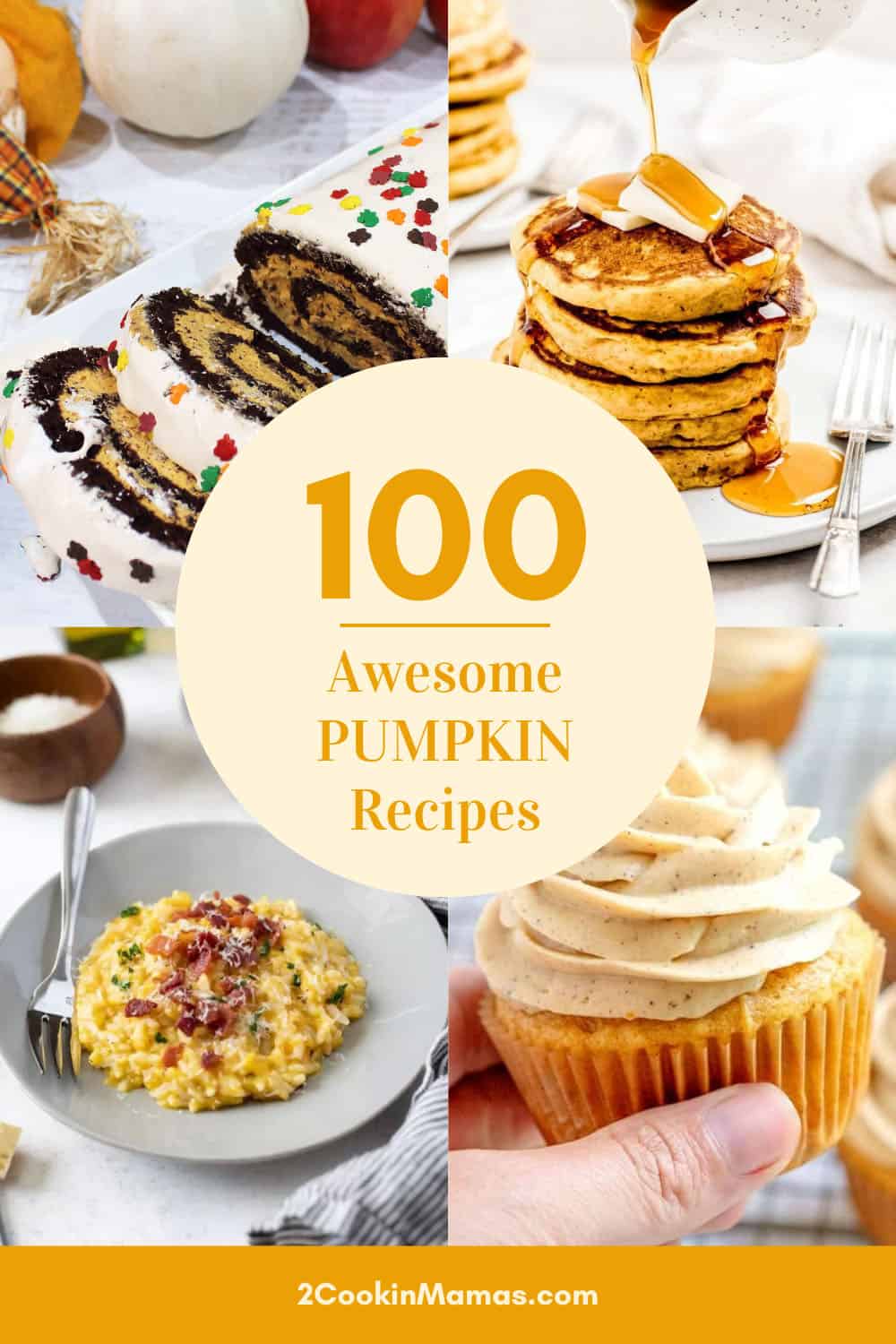 Pumpkin and pumpkin spice are everywhere! And you know the season is here when the weather turns cooler, we don our sweaters and all the trees become ablaze with color. These pumpkin recipes, from my blogger friends, will likely make you drool and will definitely give you plenty of inspiration entering the holiday season. Just think pumpkin bread, pumpkin chili, pumpkin cupcakes and pumpkin pie. You name it, we got it!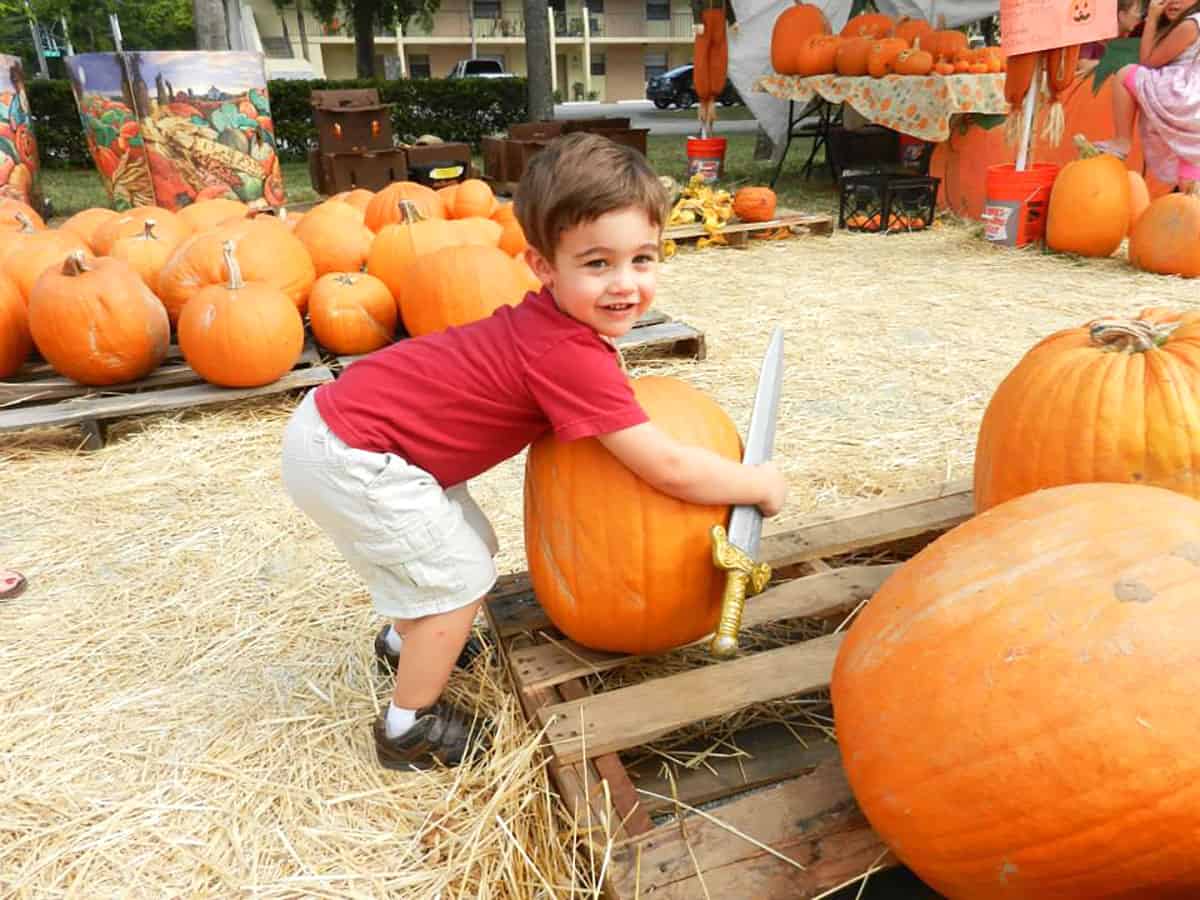 Now you're probably wondering how pumpkins became so popular. I know here in Georgia, every corner seems to have it's own pumpkin patch. Interestingly enough, it wasn't originally an American custom. Europeans brought over the pumpkins and the tradition of carving them. They made them into lanterns with scary carvings in order to ward off evil spirits. We continue the carving tradition to this day.
In fact, like me, most Americans can hardly wait for pumpkins to appear on the scene. They trigger happy memories of fall leaves, fire pits, good will and, the beginning of the holiday season. These recipes "really struck a gourd with me" (I know, I couldn't help myself) and hope you enjoy them too.
Joke of the season: What do you get when you drop a pumpkin? Squash! lol
Pumpkin Squash Soup brings the aromas and feeling of fall right into your home. A combination of butternut squash, pumpkin and apple cider are spiced up with cinnamon & nutmeg that will delight the palate and warm the soul.

Photo Credit: www.currytrail.in

Thai vegan pumpkin soup recipe is hearty and comforting one pot soups that is light, satisfying and so delicious! Made with coconut milk it's vegan and packed with big flavors!

Photo Credit: www.wandercooks.com

Here's a simple recipe for a cold winter's night. Get ready to nourish your soul with this creamy Pumpkin and Corn Soup that warms you up from the inside out.
Love quick & easy recipes? Follow me on Instagram, Facebook, Pinterest & Twitter for all the latest recipe inspiration! Plus join my

email list here

and receive a free e-book.