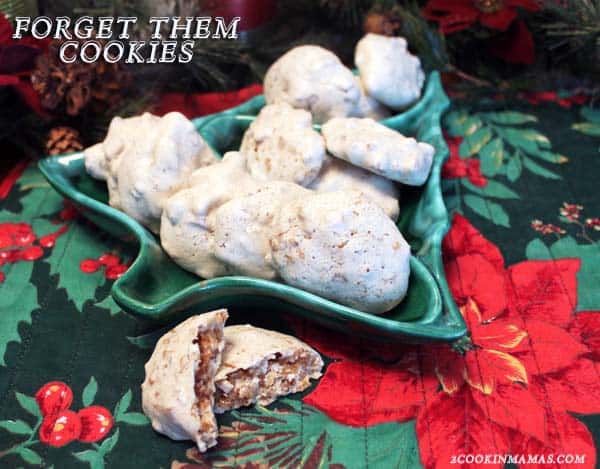 I can't believe our days of baking Christmas cookies are almost over. I loved baking all these different cookies and my kids and grandkids are looking forward to sampling everything on Christmas.
This is another easy cookie to bake up, in fact, you just turn off the oven before you put them in and then just forget them. Ah, now you see why they are named Forget Them cookies - very clever, yes?
These are very light and airy, being mainly made of meringue, and take on the flavor of whatever you add. So go ahead and add your own touches like your favorite candies. I've tried them with Andes Creme De Menthe Baking Chips, Heath Bits 'O Brickle Toffee Bits, Andes Peppermint Crunch Baking Chips and even just plain ole mini chocolate chips. Whatever you put in them, they are fantastic!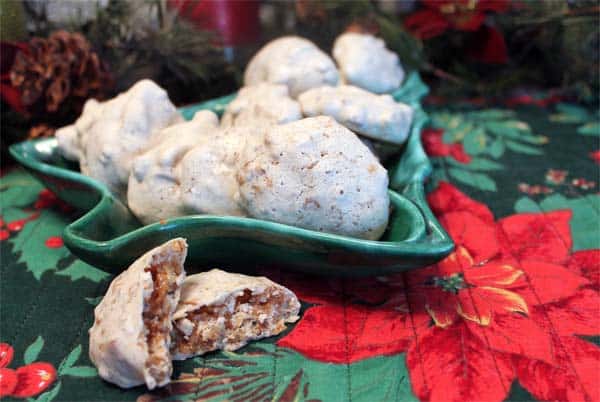 After making them several times, next time I think I will jazz them up a bit by adding some color to them to match the holiday, you know, red for peppermint and maybe green for the Andes Mint chips.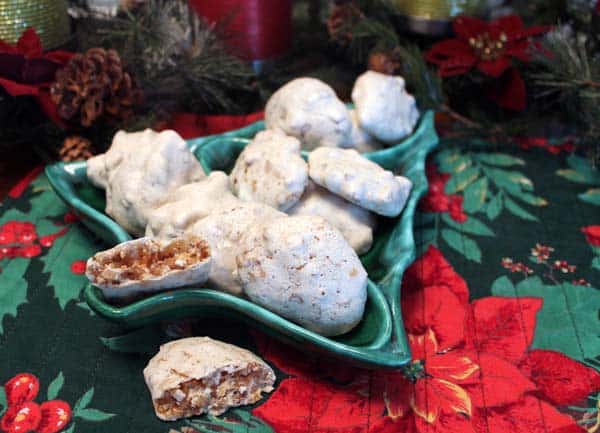 Oh, and I almost forgot - they are gluten-free for all of our celiac and gluten-intolerant family and friends out there. So go ahead and enjoy!
Forget Them Cookies
Ingredients:
2 egg whites
⅔ cup sugar
1 teaspoon vanilla extract
1 cup nuts
1 6-oz bag mini semi-sweet chocolate chips or your favorite candy
Directions:
Preheat oven to 400 degrees. Line cookie sheets with parchment paper.
In a large bowl, beat egg whites until stiff peaks form. Gradually add sugar and continue to beat until well incorporated.
Fold in vanilla, nuts and chocolate chips or other favorite candy.
Drop batter by teaspoonfuls on to prepared cookie sheets. Turn oven OFF, put cookies in oven and leave them there as long as you want (at least 20-30 minutes). They will bake up crisp and light.
Makes 1-½ - 2 dozen.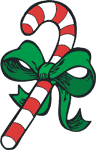 Don't miss one of our delicious and mouth-watering cookie recipes from our 12 days of Christmas. Check them out below but beware they are addictive!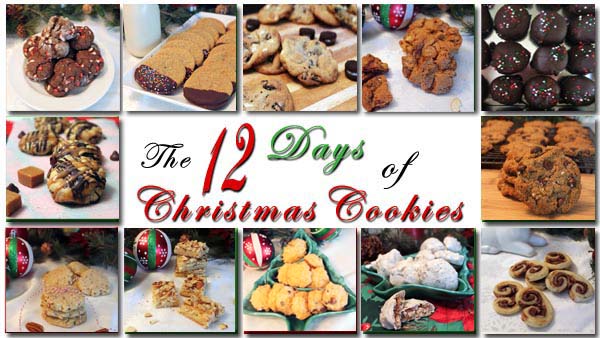 On the 12th day of Christmas this Cookin" Mama sent to you... 12 Nutella Palmiers, 11 Forget Them Cookies, 10 Sure Bet Macaroons, 9 Almond Bar Cookies, 8 Pecan Sandies, 7 NuttZo Nut Butter Cookies, 6 Turtle Cheesecake Cookies, 5 Key Lime Truffles, 4 Vanilla Almond K Cookies, 3 Cookies and Cream Cookies, 2 Creme Brulee Cookies and a Chocolate Peppermint Drop ...fa, la, la, la, la
DON'T MISS A RECIPE!