A little apple cider and tequila makes this easy golden Apple Cider Margarita. A great cocktail to celebrate the season!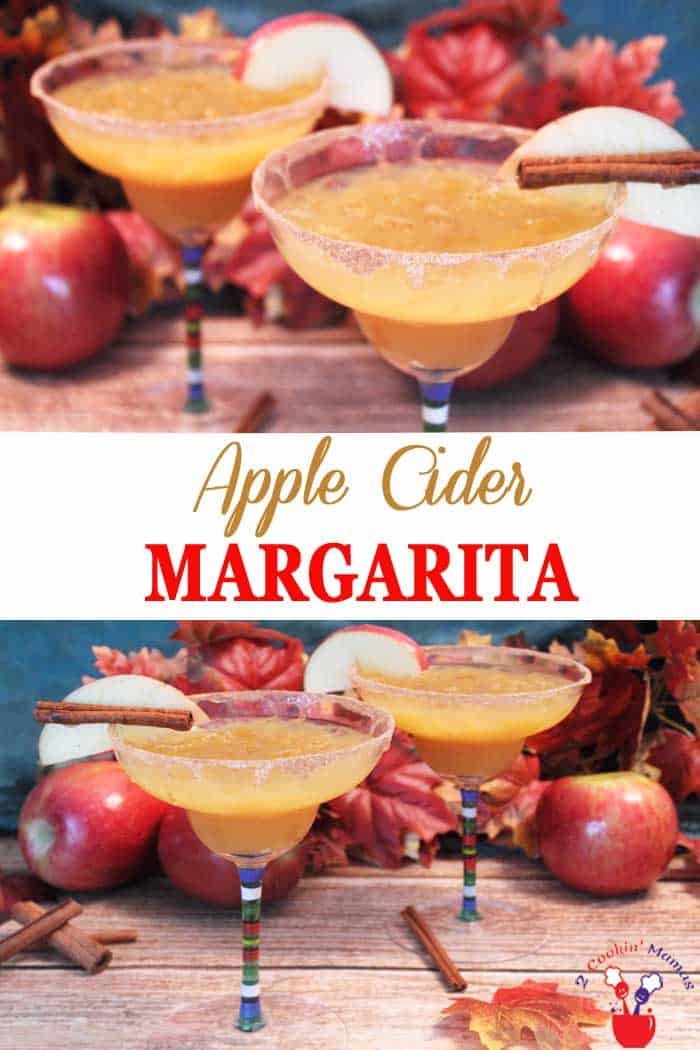 What does the fall season mean to you? Changing leaves (OK there's raking too but this is all about good thoughts), finally able to wear my sweaters weather, football, apples & apple cider are just a few of the things that come to mind.
Now, I have to admit, I don't get to enjoy all those things now living in Florida but they are some of my favorite memories growing up in northern New Jersey. And it was a time when my Mom started her major baking spree, and believe me, we couldn't get enough of all her goodies. In fact, I had friends that would come home with me everyday after school just to get a piece of whatever she had baked.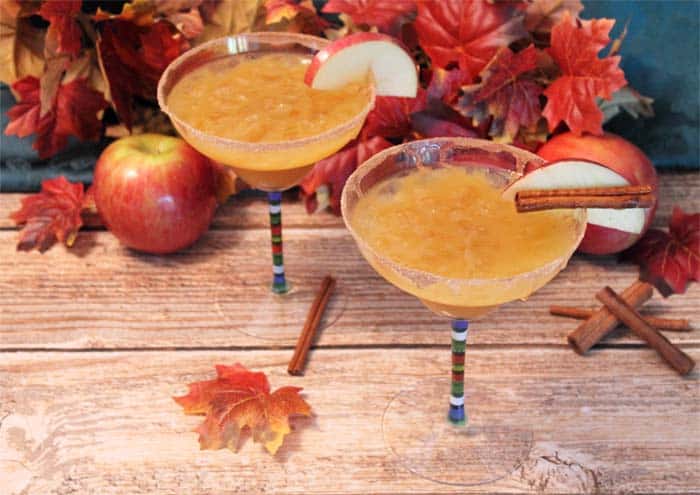 Now I do the same thing, by imaging the cooler weather, turning the air conditioner on high and baking up a storm. And oh how I  love the abundance of fall produce that can be found in the market at this time of year especially all the apples.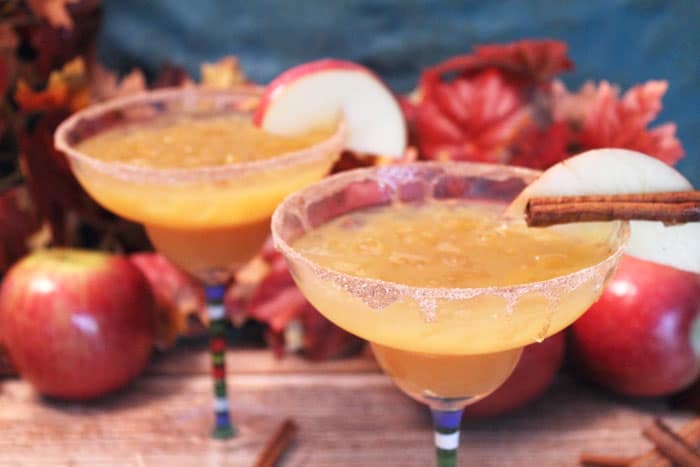 Apples are one of my favorite fruits to bake with as you can probably tell from this blog. I've made Caramel Apple Bars and Grandma's Apple Dumplings as well as easy Homemade Applesauce and Gluten-free Dutch Apple Pancakes. However, when I can find real apple cider I really get excited.  It is so much fun to bake with and works perfectly in my Apple Cider Cookies and even makes a deliciously healthy Apple Pie Smoothie too.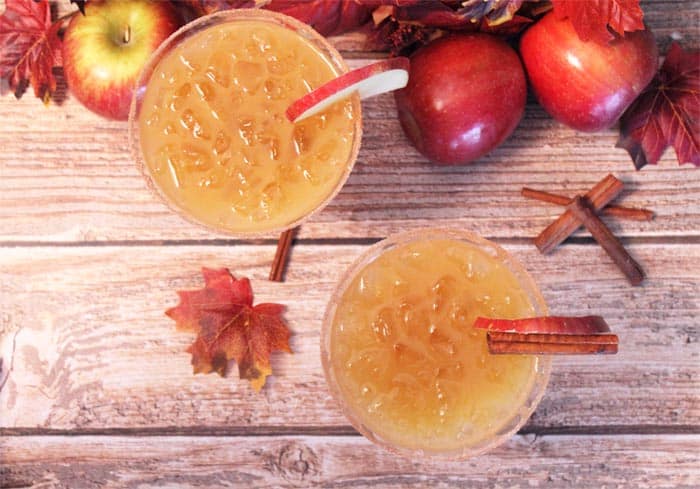 It also makes an awesome fall cocktail. You know I just had to go there! And, let me tell you, this ones a keeper! This Apple Cider Margarita is so apple-y and so smooth you'll wonder why you didn't think of it before. It's really a delicious twist on the classic golden margarita and perfect for seasonal get-togethers and Halloween parties.
Hope you enjoy!  Cheers!
APPLE CIDER MARGARITA
An easy cocktail to whip up for the season. A little apple cider, tequila and a cinnamon sugar rim makes this a fun fall take on the classic golden margarita.
Ingredients
1

oz

Grand Marnier

1

oz

Gold Tequila

5-6

oz

apple cider

Ice

Garnish: cinnamon sugar, apple slices, cinnamon stick
Directions
Sprinkle cinnamon sugar on a flat plate. Rub an apple segment around rim of glass then press into sugar mixture to coat.

Mix Grand Marnier, tequila and cider together in cocktail shaker with a little ice.

Add crushed ice to glass and pour cider mixture over ice.

Garnish with apple slices and cinnamon stick.
Recipe Notes
Use Jose Cuervo tequila to make this cocktail gluten free.