It's almost here - Super Bowl weekend! Take time out to cook up a few of these 40 Easy Super Bowl snacks that are both delicious and easy. There are wings, dips, sliders, potato skins, taco favorites and more. So what are you waiting for - let's kick off the party and score a win for the home team!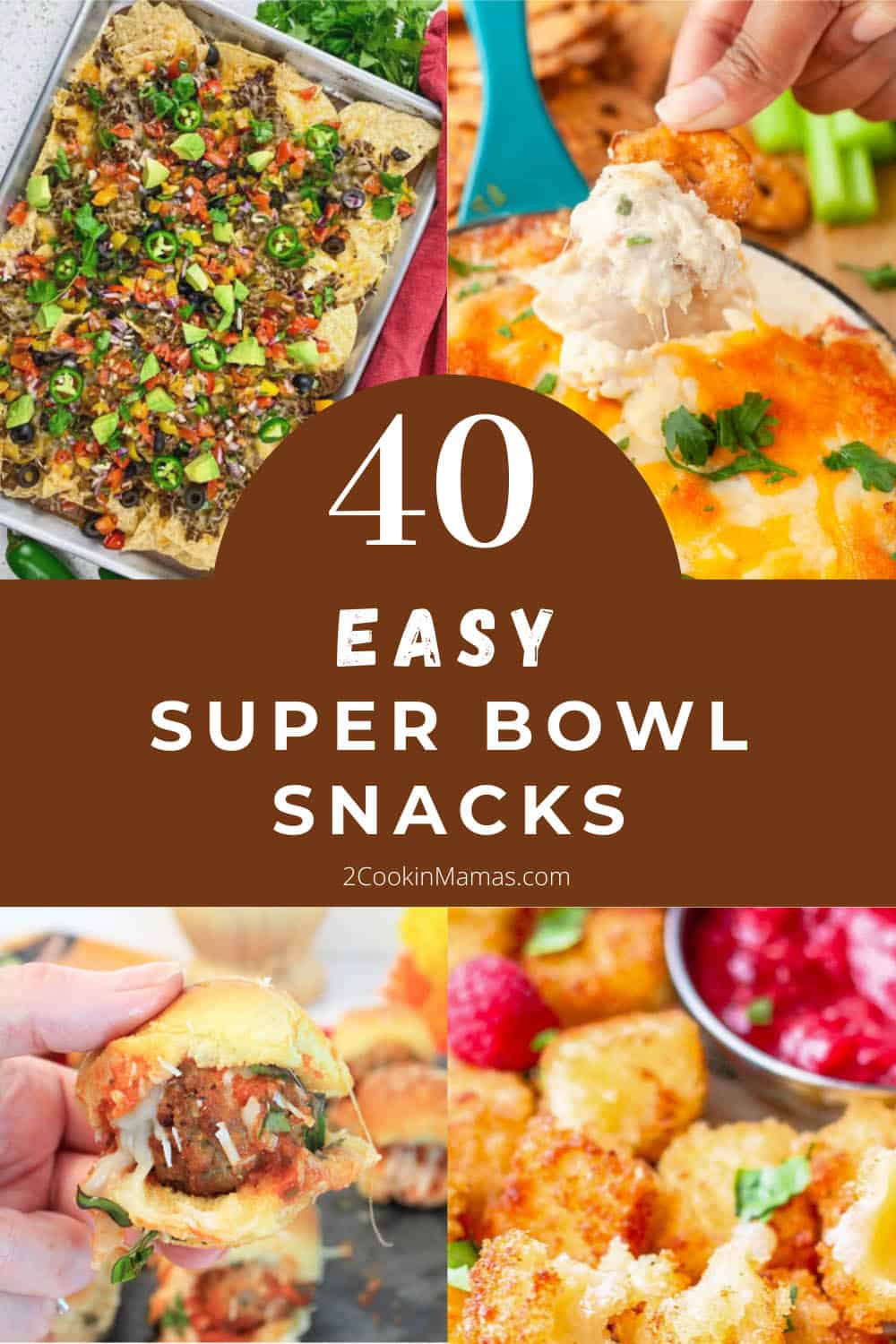 I love football, so missing any part of the game, including the sometimes great Super Bowl commercials, is out of the question. I also love to enjoy time with family and friends, so early preparation for my Super Bowl snacks is key. I try to choose the Super Bowl snacks that are easy and the most popular with my fellow football fans. Usually that involves my air fryer chicken wings and a bowl of guacamole, and they are as good a place to start as any.
Now check out the easy tips below and get ready to party!
Super Bowl Food Prep Tips
Set up for a game day party takes place a few days before and early on game day. Choosing easy Super bowl snack recipes, shopping for ingredients, and seeing what can be made ahead of time is all part of the prep. Whatever needs to wait until game day is done early and placed in its cooking vessel to pop in before everyone arrives. Then I lay out the buffet table with utensils and hot plates for dishes that need them and leave space for the cold plates. All set and ready to rock and roll.
Then just prior to the start of the game, I cook up the first batch of snacks and I am ready to greet all my guests, at least that is my end game. (Sorry, couldn't help the pun)If it is going to be a large crowd, or a very hungry crowd, I make trays of backups that I can pop in the oven if I run out of anything.
I also set up a drink table, complete with red & white wines, a cooler of beer, plus whatever people bring, and some waters and sodas too.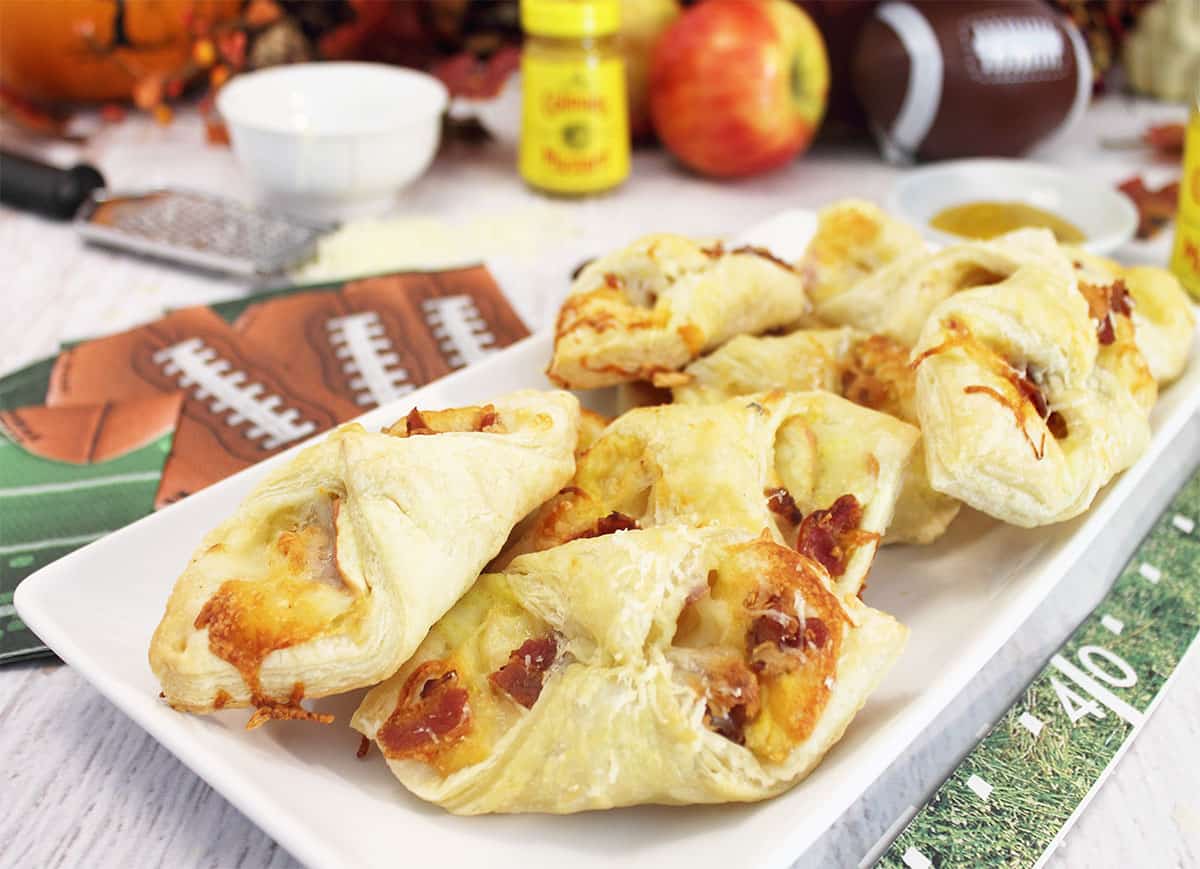 Now with everything ready, it's time to kick off the Super Bowl party with this delicious collection of Super Bowl food!